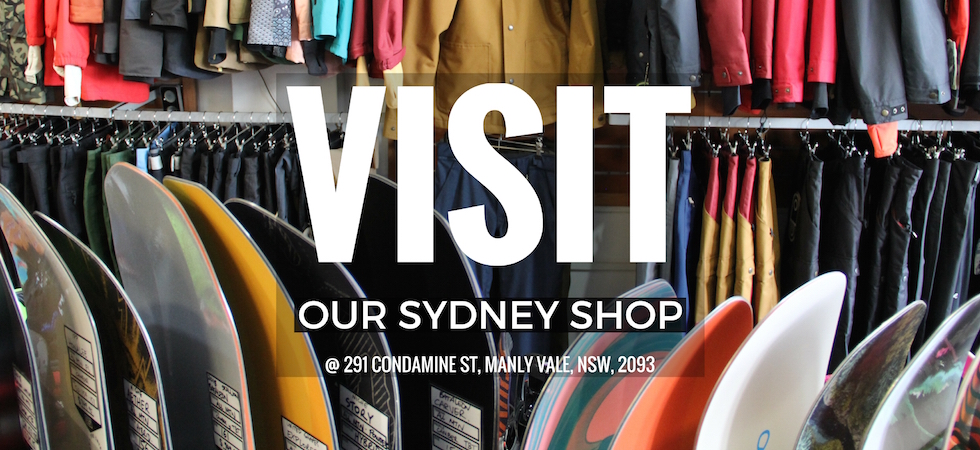 Located in Manly Vale, on the beautiful Northern Beaches of Sydney, our specialty snowboard store lets you look, feel and touch the products, and try them on before making the decision to purchase. Our team are knowledgable and have many years of on snow experience using and reviewing the brands we sell.
Our core focus is supporting the niche brands, the heart of snowboarding. As well as this, one of our missions as a business is to support Australian Snowboard brands wherever possible. We love our mountains, we love snowboarding, and we want to see it flourish right here in Australia. To see a full list of our brands click here.
If your equipment is in need of servicing, our tuning and repairs workshop will put the magic back into your board. For those looking for a new set-up, why not try before you buy? We have a range of demo snowboards from current models that you can take for a test ride on your next trip.
THE MOUNTAIN GARAGE | 291 Condamine St, Manly Vale, NSW, 2093 | (02) 8068 6385