Something fun and a little bit sendy came across the feed today, and thought I would share it with you all…
Transfer Mag (Australia's premier, and now only snowboarding magazine) has just teamed up with pro-rider Arthur Longo, and Volcom, to release the competition of the season and I'd encourage anyone with a camera and a half decent riding ability to enter!
-
Best side-hit clip / edit / bail wins, $2k cash!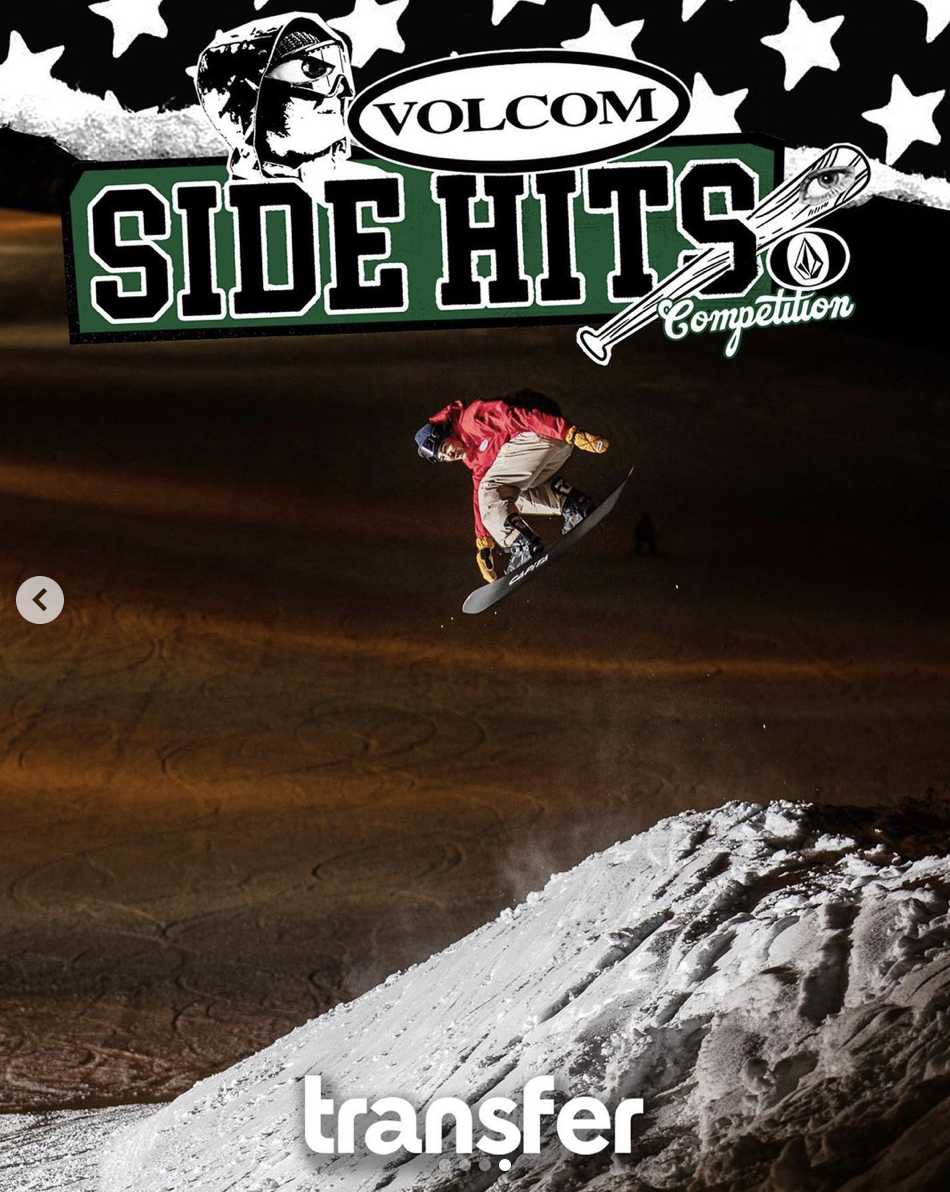 Side-Hit: "A feature, whether naturally formed or slightly sculpted, residing outside of the terrain park, designed to release your radical on". I couldn't find a definition of "Side-Hit" online, so I came up with the above definition myself, seems to fit the bill… Thoughts!?
---
From Transfer (the rules):
How does it work? There's no specific criteria. Get creative. Send it. Capture it. Share it. It can be a one hit, a line of hits or something that will blow Arthurs mind.
How to enter? Film it. Post it. Reel it. Photo it. Gallery it.
All you need to do is drop your #VolcomSideHits entry on Instagram, hashtag #VolcomSideHits and tag @transfersnow @volcom_oznz and you're in the draw! Easy an simple. Just how we like it.
What do you win? It's pretty damn enticing if you ask us! $2,000 cash for both Open Men & Women! Yep. Plus $500 in Volcom kit for both male and female groms.
ENTER NOW & Goodluck!